Snowshoe hiking - oh, how wonderful!
Experience and enjoy winter from a different perspective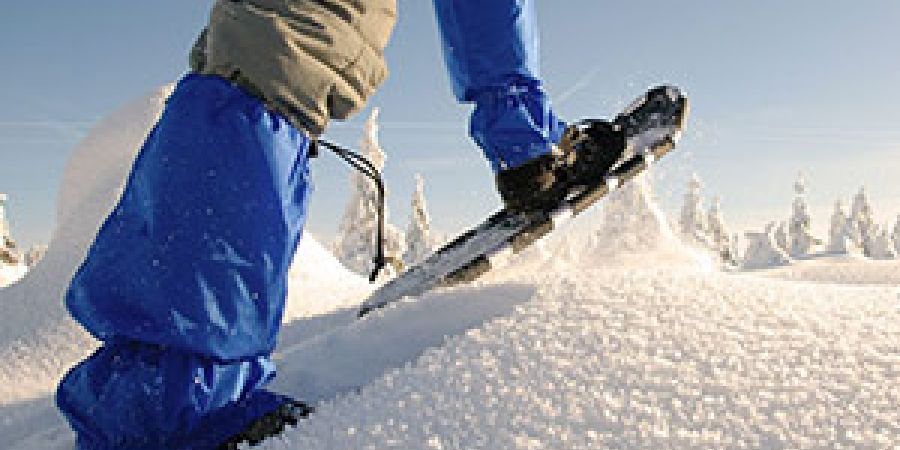 All those who love being in nature will surely love snowshoe hiking! Making your steps through the wonderfully glittering snow, experience the awesome winter wonderland and leave back your traces in the untouched powder snow - a real gift for body, soul and spirit! Off-piste and paths you can perfectly enjoy the calmness of our region, listen to the birds and be delighted by the wonderful moments in life.
Snowshoehiking is for everyone! Simply strap on the shoes and here we go! Surely it needs a bit of training in the beginning but after a little while one can totally feel at ease and enjoy the feeling of being surrounded by nature only.

When you wish to hike through the calmness of Leogang, you can also ask one of the guides to join you or join one of the guided snowshoe hiking tours organised by the tourist office. The equipment can be easily rented, the only thing you need to bring are hiking or winterboots, a skisuit, probably ski poles and motivation. A wonderful adventure and a great experience await you!